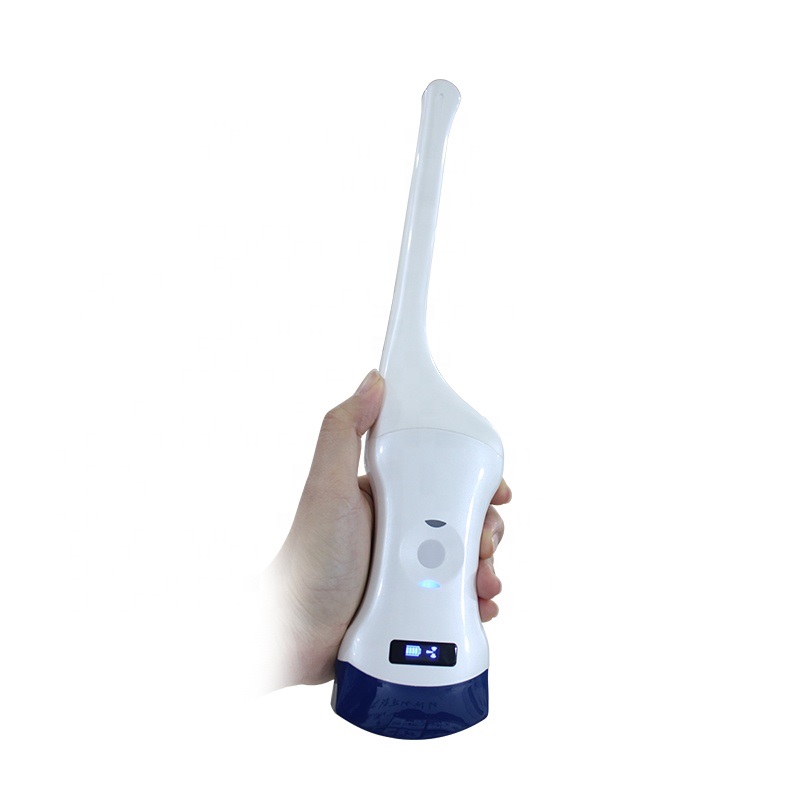 CDCT-USonos: Color Doppler Convex Transvaginal Ultrasound Scanner is a wireless ultrasound probe that contains 2 probes in 1 device: A transvaginal probe + A convex probe.
The ultrasound scanner by Uforya medical team is mainly used for examination by obstetrician-gynecologists to scan the uterus, ovaries, tubes, cervix, and pelvic area.
This scan is usually needed to check the progress of a pregnancy, the status of the ovaries, etc.
Technical characteristics of the CDCT-USonos: Color Doppler 3 in 1 Ultrasound Scanner:
1- Transvaginal Side: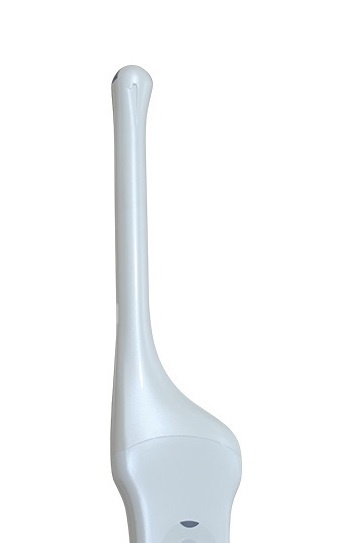 | | |
| --- | --- |
| Frequency | 6.5 MHz |
| Number of elements | 128 |
| Depth | 50mm -100mm. (Adjustable) |
| Display mode | B, B/M. |
| Image grayscale | 256 level |
| Image adjustment | Gain, Focus, Harmonic, Denoise |
| Measurement | Length, Area, Angle, Obstetrics |
| Pseudocolor | 8 kinds |
| Image frame rate | 18 frames / second |
| Battery working time | 3 hours |
| Power | Rechargeable built-in battery |
| Power consumption | 10W (unfreeze) /4W (freeze) |
| Dimensions | 156 × 60 × 20mm |
| Wi-Fi type | 802.11n/5G/450Mbps |
| Weight | 220g |
| Operating systems | iOS and Android (Smartphones + Tablets) |
2- Convex Side: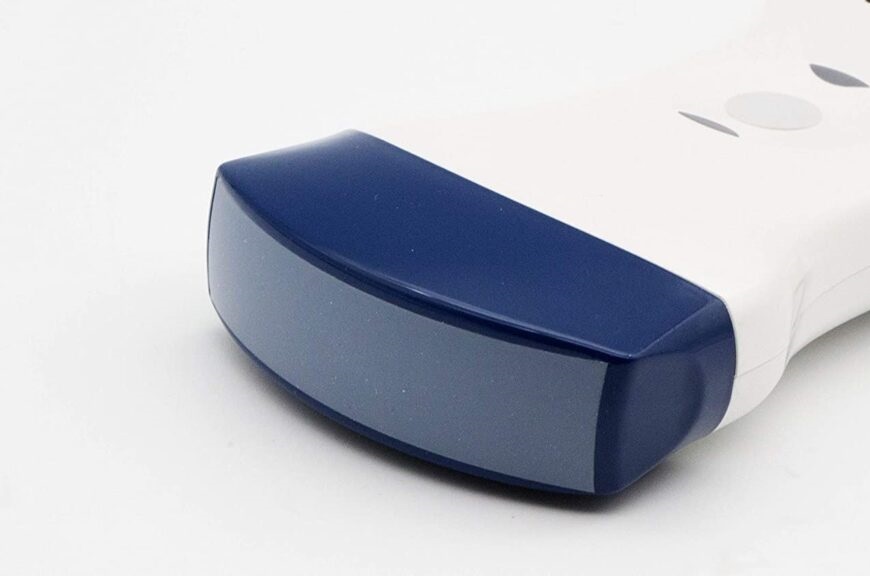 | | |
| --- | --- |
| Frequency | 3.5 MHz / 5 MHz |
| Number of elements | 128 |
| Depth | 100mm – 200mm (Adjustable) |
| Display mode | B, B/B, B/M. |
| Angle | 149 |
| Image adjustment | Gain, Focus, Harmonic, Denoise |
| Measurement | Length, Area, Angle, Obstetrics |
| Pseudocolor | 8 kinds |
| Image frame rate | 12 frames / second |
| Battery working time | 3 hours |
| Power | Rechargeable built-in battery |
| Power consumption | 10W (unfreeze) /4W (freeze) |
| Dimension | 156 × 60 × 20mm |
| Wifi type | 802.11n/5G/450Mbps |
| Weight | 220g |
| Operating systems | iOS and Android (Smartphones + Tablets) |
Compatibility of the CDCT-USonos Color Doppler Convex Transvaginal Ultrasound Scanner:
Smartphones (Android, iOS)
Tablets (Android and Microsoft Surface)
Windows (incompatible with MAC computers)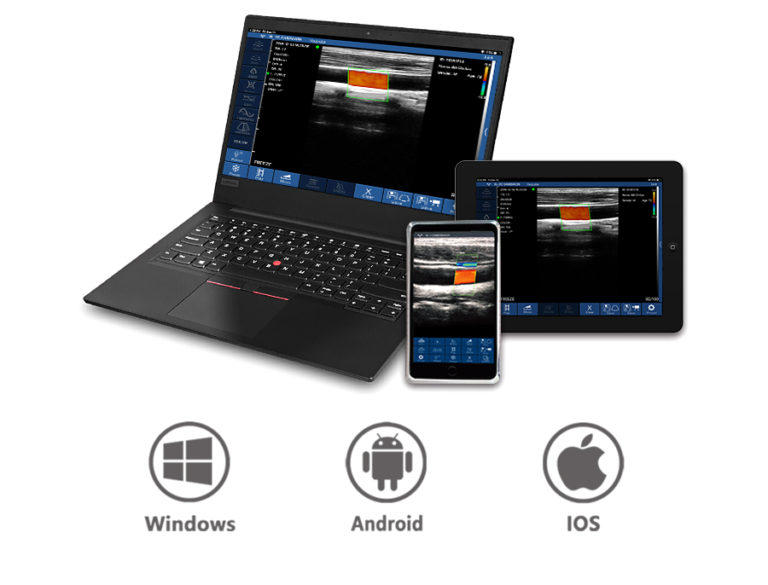 Certifications: