The BLD-USonos is a 4D bladder ultrasound scanner used to non-invasively visualize, monitor and measure the urine volume in the bladder. It's used to determine the suitable urinary output and to prevent inappropriate insertion of the Catheter into the bladder. 
The BLD-USonos bladder ultrasound scanner is widely used in urology, rehabilitation, nursing homes, operation rooms and home-based healthcare.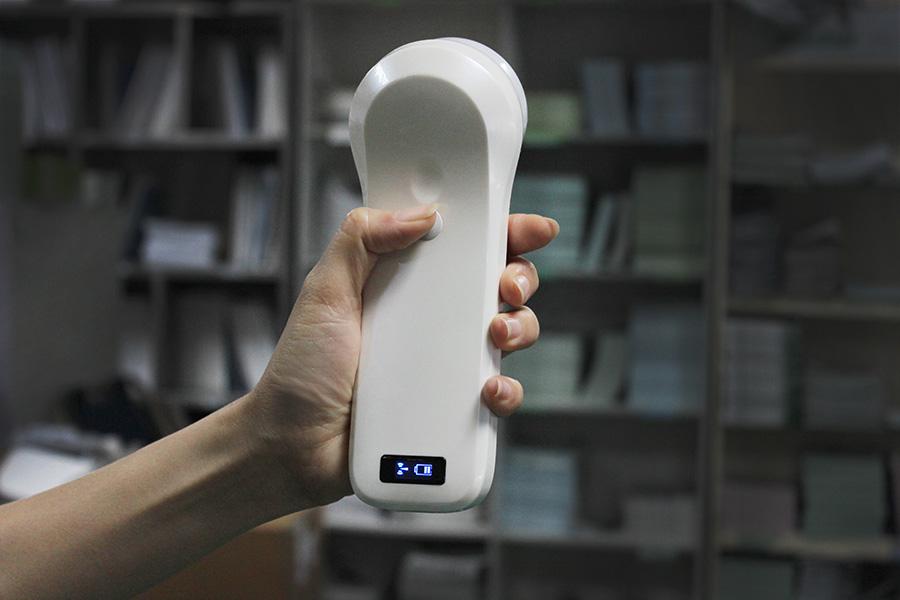 Main Advantages:
One button controls the scanner start and stop.
Fully automatic multi-plane scans from one position on the body.
Auto location and auto tracking of the bladder in real-time.
Post void residual calculation.
Only one probe, convenient to carry    
Wireless connection between iPad and Scanner
4D array scan,  very clear image                                    
High accurate (5% inaccuracies)
High speed scanning process (2sec)
Without distortion of mechanical scanning
More advanced algorithm, more powerful bladder wall recognition technology (High recognition rate for the bladder wall with air), more accurate contour technology, higher accuracy of the probe makes scanning results more accurate.
No need to consider special cases such as the effect of hysterectomy on the measurement results. Good compatibility for different bladders, no substantial error when measuring small volume or special shape bladders, easier to operate and use.
High precision rotary encoder, precise positioning, never need to calibration.
Waterproof probe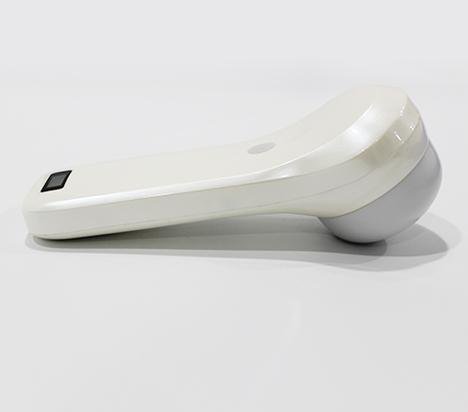 Specifications:
Scan mode: array probe, 4D scan
Supported operating systems: Apple iOS- iPad (not iPhone due to screen size)
Measuring range: 10ml ~ 2000ml
Automatic measurement inaccuracies: <5%
Scan and process: < 2 seconds
Scanned image display frame: 10 frames / seconds
Patient Data Storage: Tablet storage capacity
Battery: Built-in battery, up to 4 Hour usage time
Power: Wireless charge or by USB cable
Dimension: 180mm (length) × 60mm (width) × 60mm (thickness)
Weight: 420g.
Benefits of the BLD-USonos: 4D Bladder Ultrasound Scanner: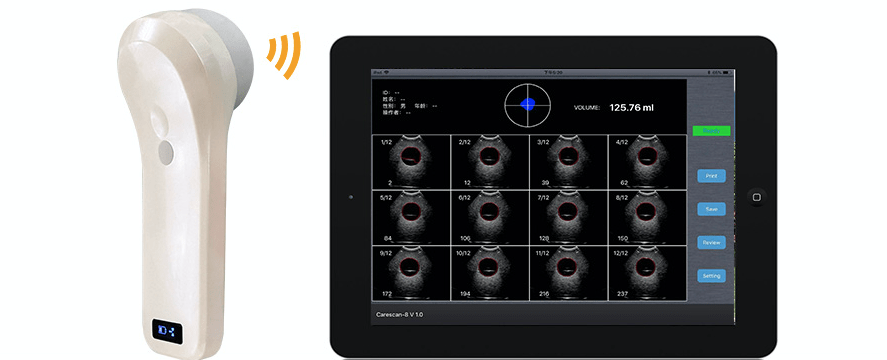 • Measures the bladder volume and Post Voiding Residual (PVR)
• Prevents unnecessary catheterization and patient discomfort
• Reduces Catheter Associated Urinary Tract Infection (CAUTI)
• Monitors bladder non-invasively to prevent urinary retention
• Monitors post-operative recovery
• Promotes staff efficiency and requires little training.
Application ranges:
Surgery
ICU
Urology
Maternity
Pediatrics
Nursing homes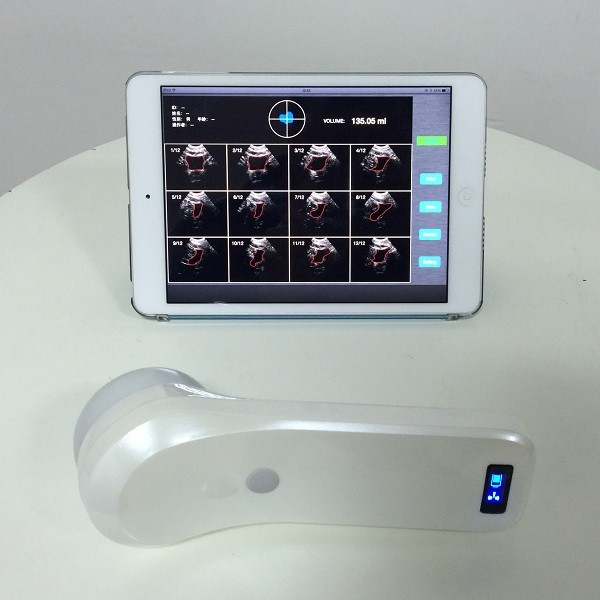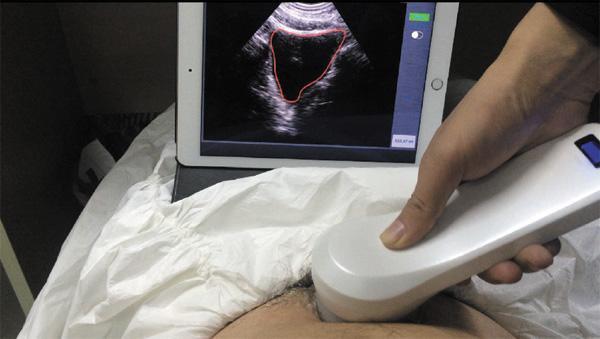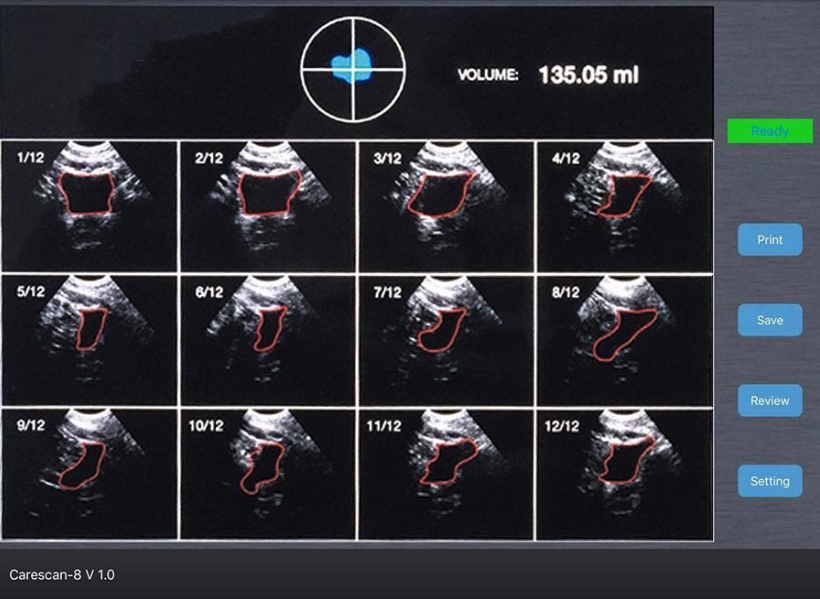 Certificates:
FDA
CE
ISO13485