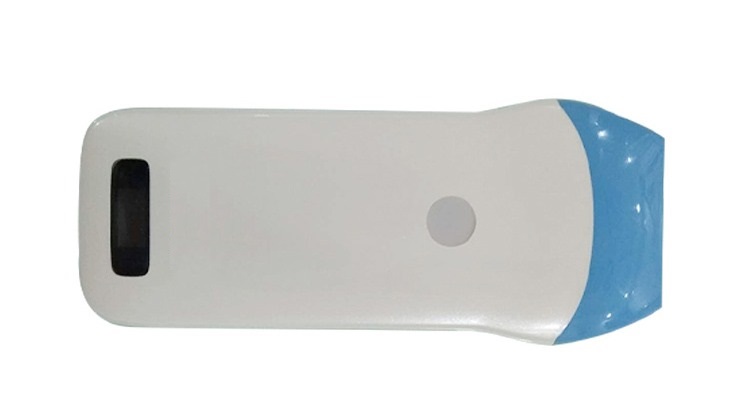 The BWL-USonos is a wireless linear ultrasound scanner. This probe was designed
for the
scanning
of different shallow areas of
the 
body. 
The

BWL-USonos

has a linear (i.e. flat)
head with a frequency ranging from 7.5 to 10 MHz, allowing for a clear superficial scanning and an easier diagnosis.
The

BWL-USonos

is
portable, 
wireless
and 
small 
enough 
to 
fit 
in 
your 
pocket. Before the scanning, the user has to connect the probe with his iOS or Android device via the WiFi transmitted by the BWL-USonos. The scan results can, then, be seen and stored directly on the doctor's phone or tablet.
This way, the

BWL-US

provides an annotative, safe and easy solution for doctors who need a lighter and smaller ultrasound scanner that allows examination anywhere and anytime. Particularly, the doctor will be free from all the wires that can be a serious obstacle to scanning in general consultations, and in surgeries.
Specifications of the BWL-USonos: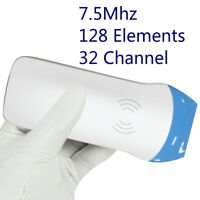 | | |
| --- | --- |
| Frequency range | 7.5MHz – 10MHz |
| Scanning system | Electronic array scanning |
| Number of elements | 128 |
| Depth | 20 mm – 100 mm (Adjustable) |
| Compatible devices | Smartphones / Tablets |
| Compatible operating systems | iOS, Android and Windows |
| Image gray scale | 256 |
| Frame rate | 12f/s |
| Display mode | B |
| Power source | Built-in battery |
| Battery working time | 3 hours |
| Size | 156mm×60mm×24mm |
| Weight | 308 grams |
Application range:
Musculoskeletal Disorders (MSK)
Dry needling
Dermatology
Plastic surgery
Scan results:
Certificates: