Overview:
Uvein-VF1  is a Handheld  vein finder that has been designed to help nurses and doctors and other medical professionals to locate veins quickly and easily.
Uvein-VF1  works as a guide for injecting medicine into veins, reducing the chance of damaging the patient's skin or causing pain. It also helps prevent infections by ensuring that needles are inserted into a vein instead of muscle tissue.
The device is composed of a mainboard, display screen, camera, and LED light source , after photoelectric conversion and image processing, the information is filtered and displayed on the screen of the device.
Depth recognition:

Adjustable parameters based on the depth of the vein.
Color adjustment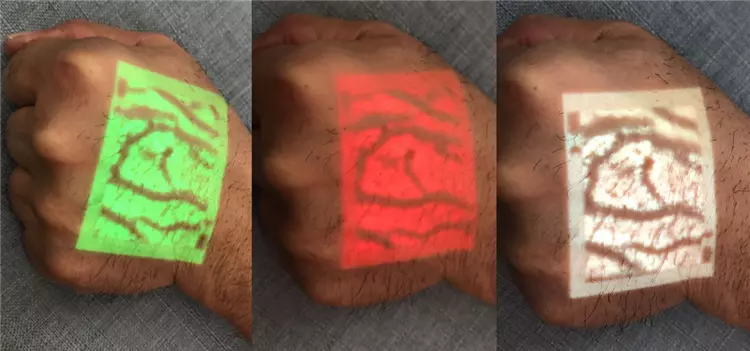 option according to different people's skin tones. This feature gives the vein projection more clarity and offers higher clinical accuracy.
Black & White Reverse: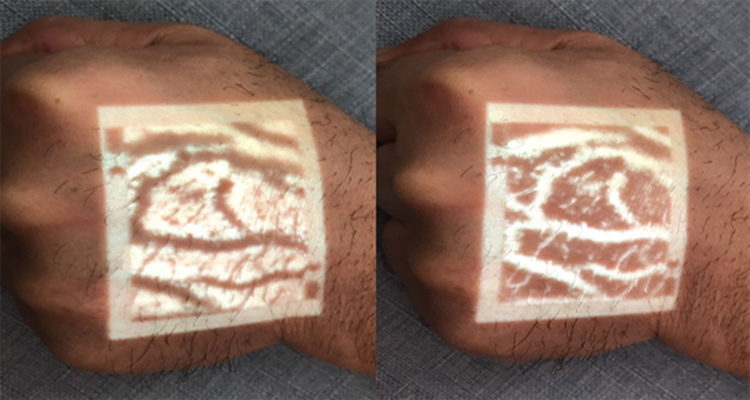 Black and white reverse to adjust the switching between vein display and background color. The combination of the three light color modes gives the user more realistic, clearer, and more accurate venous vessel positioning during clinical use.
Child mode: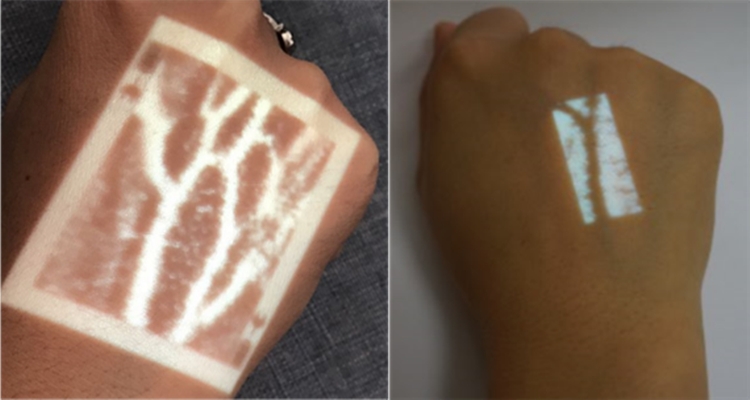 The area of the projected area is reduced in size and the processing of vein images is more meticulous. Nurses can also use the intensifier that comes with the Uvein-VF1 to get a better vein viewing experience.
Uvein-VF1 Additional Features:
Fully digital image acquisition and display mode. Improved version of the digital camera capture frames higher smoother.
Built-in cooling system to guarantee the stability and security of long-time use.
Easy and simple user interface that provides instantaneous image acquisition, fast response, self-scanning function.
Uvein-VF1 vein finder also has a Brightness adjustment feature that improves projection quality, reduces environmental constraints, and adapts to multiple application scenarios as well.
Uvein-VF1 uses a new type of optical structure design. That can realize the original position projection and improve the vein recognition rate.
Supports image enhancement algorithm. Hence, more clear vein image resolution.
Uvein-VF1 Handheld Vein Finder Advantages:
✓
Frame rate 30 frames/second, strong real time sensors.
✓ Real time high definition display of veins.
✓ Can be used for different kinds of patients: adults, children, infants, dark skinned, obese , etc.
✓ Suitable for all skin types.
✓ Rapid vein projection
Use Cases:

Imaging method: DLP in-situ projection, no laser.     
Maximum projection depth: ≤ 8mm. (10mm with the intesifier)
Infrared wavelength: 850NM.
Rated power: 25VA.
Stand-by time: ≥180min.
Charging time: 3H(Off state). 
Image Resolution: 824*480.
Frame frequency: > 30 frame/s.
Projection color: white/green/ red light can be switched.
Working mode: color adjustment, brightness adjustment, black and white reverse, pause, depth recognition, children mode..
Bracket: table model / cart model (optional).
Certifications: